Lots of budding and established entrepreneurs have thought of starting a business in Bangalore. However, most of them look for the rental office space for their business purpose. Instead of building a permanent corporate house, they have invested in the rental space. You may be familiar with the terms, like hybrid office space, co-working space, and serviced space. Now, we are going to introduce you to the managed office space for rent in Bangalore. This managed office space facilitates you to operate your business activities.
Every business has different needs, and you have to check out the details of your chosen office room to find the right space. After identifying the best space, you may make your agreements. The space of a rental office building can cover more than 5,000 sq. ft. You can prefer small or big office space for your business.
When you are looking for an outsourced workspace, you may choose the managed office room. A third party will take the responsibility of caring for the rental property and the equipment, installed in the room. Thus, you can save your time, effort, and resources for your business functions. You do not need to invest in the business-related tools and furnishings for your office.
The managed office space will provide you with everything. We can say that the managed office is the fully branded workspace, presenting you with the best tailor-made solution. You may mitigate the costs of setting up your office. Moreover, you can increase your business reach by choosing the rental office in the right place.
Higher business agility and cost transparency are two major reasons for choosing managed office rooms. The businesses from any sector can choose this office. In addition, you will get a chance of promoting your business very fast due to the prestigious office location. Thus, you can start searching for the managed office room In Bangalore.
Better workspace please your employees-
A properly designed workspace creates a positive mood for your employees. The employees get an opportunity of interacting with each other. They will also find the best space for leisure. The fully furnished managed office space has couches recliners and other furnishings to give comfort to your employees. They can move away from their work zone to reduce their fatigue.
Thus, your employees can refresh them at any time and concentrate on the office works. By choosing the managed office space, you may keep your employees motivated. You will also find a higher productivity level and increasing sales for the better efforts of your employees.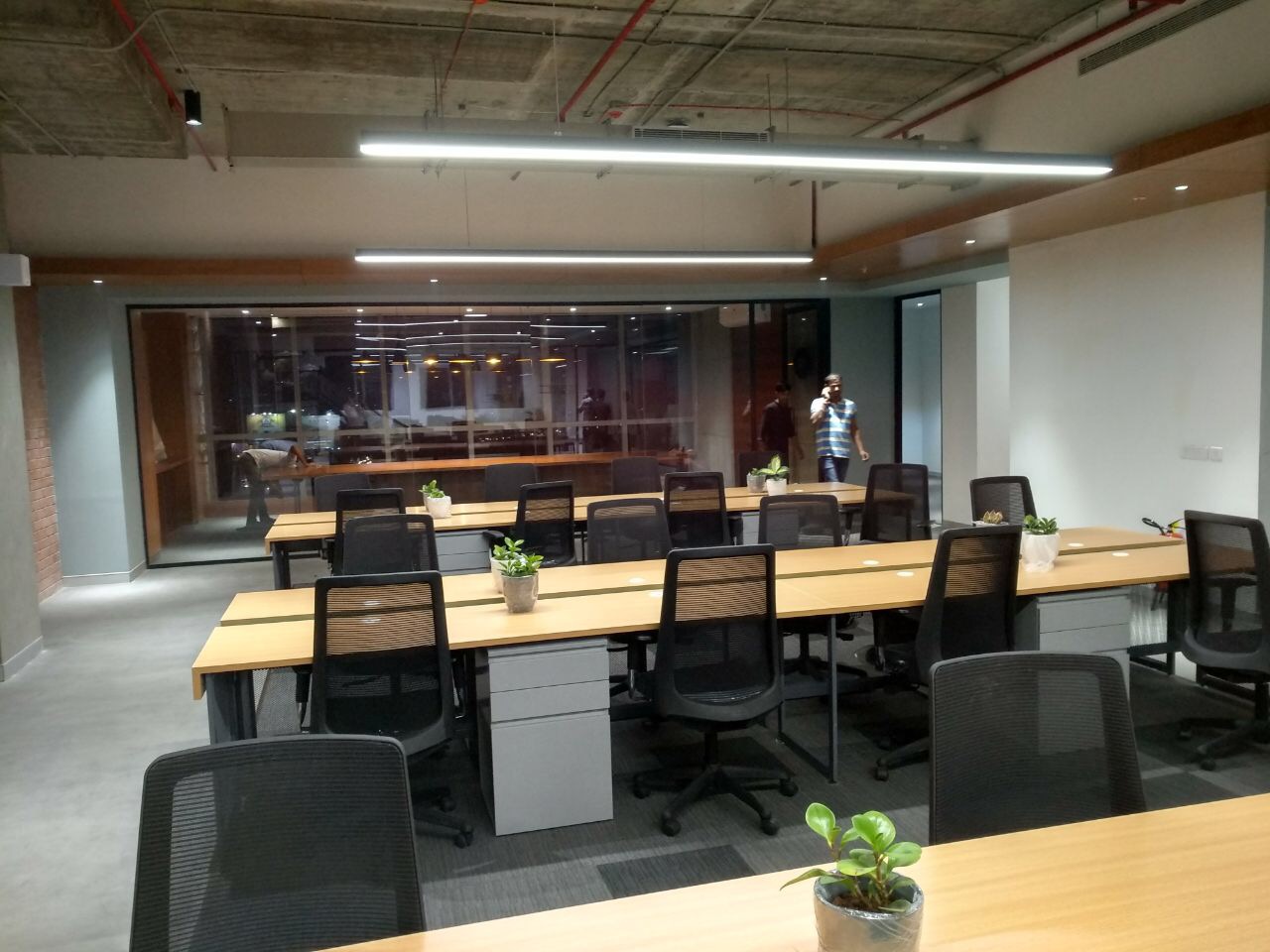 Increased level of privacy-
One of the advantages of choosing a managed office space is increased privacy. There is no need to share the rooms of your building with any other company. Thus, you will find no chance of interruptions to your office works. Your team can concentrate on corporate activities.
You know that office furnishings are always available in the managed work-space.
Apart from that, you will find other amenities-
Utility bills- You made a deal for using the managed office on a rental basis. You have also chosen the payment package for this office. As you are paying a monthly amount, you won't need to have a concern about the utility bills.
Parking space- Most of the rental office units include a parking zone at its adjacent site. Your staff and clients can park their car at a proper site. It is one of the positive aspects of commercial space.
Landscaped grounds- Aesthetics are one of the factors to attract the attention of your customers. The beautiful landscape, surrounding your office building, can easily take your prestige to a different level.
On-site security- You have lots of resources in your managed office space. Thus, you have to ensure safety to those resources. The managed workspace has security systems installed on-site. The security tools will always inspect your resources and keep them secure.
Waste management facilities- Maintaining hygiene is important to every office unit. You can find a garbage disposal system and other facilities in your office space. Thus, it is easy to manage the cleanliness at the workspace. You can keep up the fresh atmosphere inside and outside your Office room.
Serviced office and managed office-
Now, let us see how the managed office space is different from the serviced ones. The serviced workspace is a fully kitted-out, pre-designed office room. However, when you have approached the third parties for a managed office space, you will get space for customization. Customized branding is one of the major reasons for choosing this managed workspace. With this customization, you can reflect your business culture to the employees and clients.
You may adjust the workstation and the connected desks to help the employees in working properly. Based on the team size and the available infrastructure, you can manage and customize the workspace. However, in both types of office spaces, there are several amenities for you. You have to focus on different factors to choose the managed or serviced office space for your business.
You can make a deal to have a managed office for 1 to 3 years. For a long-term commitment, you may also sign a 5-year contract. Similarly, the serviced offices are also available for 1 to 2 years. We can say that a managed office has the traits of both the serviced offices and the leasehold offices. When your team includes about 50 members, you may invest in the managed office.
Demerits of a serviced office space-
The serviced office space may cause some disadvantages. You cannot find options for customization with this office space.
Moreover, as the cost per square foot is higher, it is not the right choice for all types of businesses.
It is one of the reasons for preferring the managed office.
Thus, the businesses, looking for a low-priced rental workspace, can choose a managed office space.
They will also have customized office rooms and amenities.
There will be no challenge in dealing with business activities in a managed space.